PRODUCTION
Productions: Blink Blink Prod, Les Films de l'Oeil Sauvage with Rai Cinema (producers Giulia Amati, Quentin Laurent, Nancy Kokolaki).
Co-productions: Bad Crowd, ARTE France, E.R.T, Aljazeera Documentary Channel.
In collaboration with Lyfta.
With the support of Europa Creativa MEDIA Programma dell'Unione Europea, MiC, Centre national du cinéma et de l'image animée, Greek Ministry of Sport and Culture, Greek Film Center. 
FESTIVALS AND AWARDS
2022 Giornate degli Autori (Italy) - Venetian Nights
2019 IDFA Forum (Netherlands)
2019 Dok Leipzig (Germany) - Dok Copro Market
EURODOC
Eurodoc Participant
Giulia AMATI
Year of participation
2019
Statut

Completed

Eurodoc Producers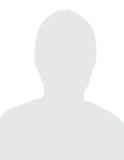 (BLINK BLINK PROD, ITALIE)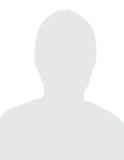 (LES FILMS DE L'ŒIL SAUVAGE, FRANCE)
---